Hailsham is covered by Gary the Chimney Sweep
Great news! Gary the Chimney Sweep is available to work in Hailsham, remember I can help you with any of the following:


Chimney Swept & Vacuumed
Wood Burners & Stoves
Full Chimney Service & Restoration
Wood Stove Restoration
Bird nests removed
Complete Safety Inspections
Chimney Pots, Cowls and Bird guards
Free Advice on Chimney Liners
Colour CCTV Surveys
We accept cash, debit cards and all credit cards including Amex

If you have any queries or if there is another related job that you have in mind then don't hesitate to contact me by phone: 07825 163864, email: info@garythechimneysweep.co.uk or by using the chimney sweep enquiry form.



About Hailsham
Hailsham embodies the idyll of a rural Sussex town, set in the heart of the countryside. It was granted a royal charter by King Henry III in 1252 to hold a cattle market. The market itself was moved out of the town centre in recent years to a nearby site but it is still the epicentre for the farming community living near Hailsham. Rope making was another industry in Hailsham for many years and today there are a cluster of different businesses, which keep the settlement alive and well. The town itself is fighting back from a bumpy ride in the recession of a few years ago. Shops are opening again, housing developments are ongoing and there are plenty of relaxing activities for residents, such as at the leisure centre. The Cuckoo Trail also runs through the town. Townsfolk are loyal to Hailsham and passionate about its progress. When winter comes, they love nothing more than a roaring fire indoors and you will often see Gary the Chimney Sweep's van parked outside a house in the locality.
High Street and Market Street are the epicentre of shops in the town, which has fought hard to maintain an independent retail presence while accommodating some high street brands. The town's council is located in this area with Wealden District Council in nearby Vicarage Lane. Hailsham Parish Church, formerly known as St Mary's, is the town's main parish church with the building dominating the background of the street scene near the high street. Diplocks Way, just off the town centre, has a robust presence in practical and other trades. Many residents live in the town's estates such as near the Maurice Thornton Playing Fields to the east and Upper Horsebridge to the north.
Hailsham provides a good range of schools for youngsters with a number of primary schools: Phoenix Academy, Hawkes Farm, Burfield Academy, White House Academy, and Grovelands. Hailsham Community College is the only secondary comprehensive school, which also has sports college specialist status. The school also hit the gold standard for Healthy Schools status, supporting the welfare of its students. Bede's School is another secondary school, an independent day and boarding school, which has a high mark of academic and sporting excellence.
Wealden Brass, a top brass band, is based in Hailsham, with the group rehearsing regularly at Union Corner Hall. The band itself has a long history stretching back to 1979, and has a respectable reputation amongst the local community. Hailsham Choral Society is another long-standing community leisure group. Originated in 1961, the society is well-known for giving performances throughout the Wealden District, which prove popular time and again. Hailsham Pavilion was originally a cinema, which opened in 1921, also containing a concert hall. Summerheath Hall is another building used by townsfolk for amateur theatre. Arts in the town are represented by Gallery North, which was responsible for starting Hailsham Arts Festival.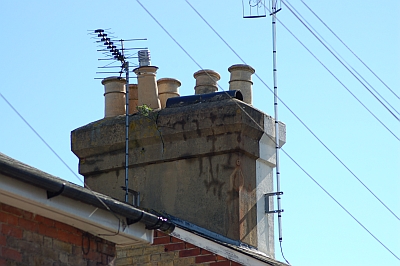 Looking for a chimney sweep in Hailsham?
Gary the chimney sweep covers the whole of Hailsham and the surrounding area.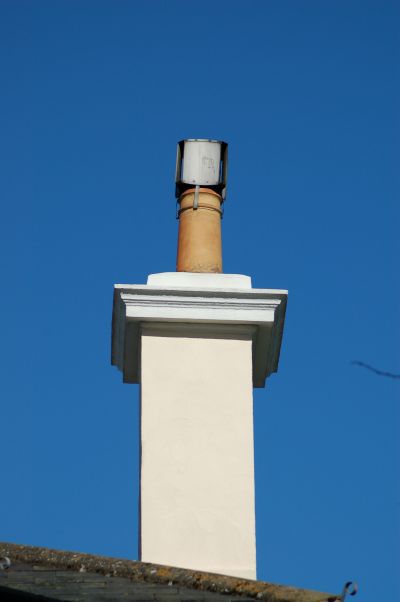 Gary the Hailsham, BN27 chimney sweep homepage
Places near to Hailsham that we also cover