Pevensey is covered by Gary the Chimney Sweep
Great news! Gary the Chimney Sweep is available to work in Pevensey, remember I can help you with any of the following:


Chimney Swept & Vacuumed
Wood Burners & Stoves
Full Chimney Service & Restoration
Wood Stove Restoration
Bird nests removed
Complete Safety Inspections
Chimney Pots, Cowls and Bird guards
Free Advice on Chimney Liners
Colour CCTV Surveys
We accept cash, debit cards and all credit cards including Amex

If you have any queries or if there is another related job that you have in mind then don't hesitate to contact me by phone: 07825 163864, email: info@garythechimneysweep.co.uk or by using the chimney sweep enquiry form.



About Pevensey
Pevensey is a bright and welcoming village in Wealden District, East Sussex. Located near Eastbourne, it is one mile from Pevensey Bay and was the first reputed landing point for William the Conqueror when he crossed the English Channel from Normandy in 1066. The village was recorded as 'Pefenesea' in 947AD, which simply means a 'river of a man named Pefen' – referring to Pevensey Haven before it was silted up. Today, the location is known for the Pevensey Levels, a 47-square mile area of marshland, which are a Site of Special Scientific Interest.
Pevensey Castle is predated by a Roman fort built to see off barbarian invaders. It was known as Anderitum and constructed between 300AD and 340AD. The structrue was left derelict in the Saxon period until Harold II improved it in 1042 and it was used by the Normans thereafter. The castle survived and was used to look-out for the Luftwaffe in the Second World War. English Heritage looks after the site today.
Famous artist JMW Turner painted the castle, and the village itself features in Rudyard Kipling's Puck of Pook Hill. CS Lewis named the Pevensie children in the Narnia series, after the location.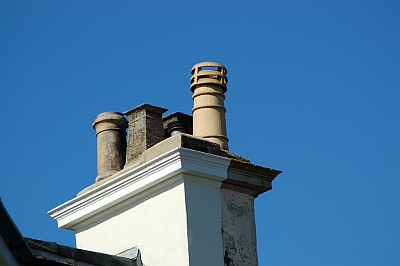 Looking for a chimney sweep in Pevensey?
Gary the chimney sweep covers Pevensey and the surrounding area.
Gary the Pevensey, BN24 chimney sweep homepage