Contact Me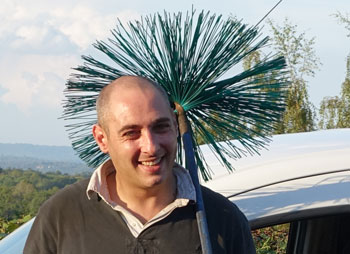 Call me on:
07825 163864 (Mobile)
Email me at:
info@garythechimneysweep.co.uk
Address
Gary the Chimney Sweep
19 Barnet Way
Brighton and Hove
BN3 8BJ
Fill in an Enquiry
Looking for a chimney sweep? Got a couple of questions about chimney cleaning before committing yourself to booking? Or do you just have a few suggestions as to anything new I can include on this website that you'd be interested in reading?
Fill in the enquiry form below:
I look forward to helping you soon!
Gary
Your data
We process your data in compliance with the General Data Protection Regulation (GDPR).
For further information on how we process your information please read our privacy policy.