Local Area Information Page
Gary the Chimney Sweep is a Master Sweep for towns and villages across Sussex, including Brighton, Hove, Eastbourne, Haywards Heath Lewes uckfield and Hassocks. Here is information on the main residential areas, for your interest. If you need advice on chimney sweeping, and you live in Sussex, contact Gary today on 07825 163864. Don't forget - advice given by phone is free and with no obligation.

Gary the Chimney Sweep

Brighton
The city of Brighton [& Hove, see below] today offers a vast array of intriguing shops, a diverse culture and residents hail from all walks of life. This urban epicentre of energy has certainly evolved from its humble origins as a Saxon village. Once known as 'Beorthelm's Turn', then 'Brighthelmstone', fishermen thrived in trade off its beautiful pebbly shores. Brighton's progression from village to little market town (1300s), to booming settlement, helped in part by the visit of the Prince of Wales in 1783, has made it a key attraction in the South East. The chimney trade also has a long history, from the colourful characters and family firms of the Georgian period right up to Gary the Chimney Sweep in the present day. The Brighton Herald, on May 23 1828, records a lively procession of chimney sweeps in the then-town, dancing and holding tree branches.
Tourist attractions in Brighton in the present day are well-known: the pier, Royal Pavilion, Marina, Sea Life Centre, higher education facilities, night club scene, and unusual eateries. For Gary the Chimney Sweep, it is the range of housing and chimney styles, which are most interesting. From Georgian facades to modern presentations, the architecture is simply supern and it's a real pleasure to sweep the chimneys!
For a free quote on chimney sweeping in Brighton, contact Gary the Chimney Sweep now on 07825 163864.

Call Gary the sweep to book your chimney, to be swept in Brighton and Hove
Hove
Hove, strongly associated with nearby Brighton, with whom it is a unitary authority, is a relaxed settlement nestled by the English Channel in East Sussex. Famed for its wide boulevards, and Georgian and Victorian architecture; for many years, it was an insignificant village with just a single street and St Andrew's Church. There were just 101 residents recorded in the 1801 census. Stages of development, however, expanded the town and these days, Hove retains a unique identity. George Street, the main pedestrianised street, is popular for both residents and visitors. There are also some supern restaurants, a pleasant seafront and great transport links. More than anything, it is Hove's architecture, with rooftops and chimneys galore, which are pleasing to the eye.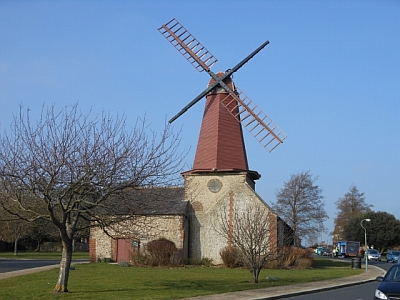 Lewes
History bulges in the fascinating town of Lewes with its castle, Anne of Cleves house and other old buildings of interest, as well as a long history of intense bonfire celebrations. One church in the town is even reputed to contain graffiti from Tudor times. These days, the county town's shopping scene, with independent outlets and a big focus on antiques, is positively buzzing. The layout of Lewes is also interesting with twittens [cars occasionally make a wrong turn and get stuck in one!] and a lovely woodland, the Railway Land Nature Reserve, nestled next to the River Ouse. Easily accessible from the town centre, the woods are rich in wildlife and you may even glimpse an otter on the river bank. Residents are passionate about the welfare of Lewes and there are plenty of spirit rousing pubs where you'll hear folk chatting about topics of the day. Lewes is a big draw for tourists and pleasant to visit, whether you're a resident in Sussex or further afield.
Call Gary the chimney sweep now to book your sweep in Lewes, and beat the winter rush. 07825163864
Click here to visit Gary The Chimney Sweep's Lewes page
Eastbourne

Peer through the mists of time for the origins of Eastbourne and you'd find a hint of Stone Age and Roman settlements, and even Saxon inhabitants. For the most part, there was a scattering of abodes in this downland-dominated stretch of land by the English Channel, which encircled the 'Bourne' (stream). The arrival of the railway in 1849 rapidly increased the population and the story has been step-by-step growth since with a splendid vista of Victorian architecture, influenced by the Continent. This honeypot site for tourism is known for its attractions: top level international tennis, four theatres, Napoleonic fort, nearness to Beachy Head cliffs, numerous fish and chip shops, ice cream galore, and a traditional seafront with pier, and the typical fanfare that accompanies such innocent hedonism. The Sovereign Harbour and other developments prove the location is alive and kicking. The town is also seeing a revival in business interests, helped by former MP Stephen Lloyd. When sunny days turn colder though, residents shut themselves indoors to shelter from the wintry winds blasting in from the sea. Even then, there is still comfort for family and friends to sit around a snug, warm fire, below a chimney swept, no doubt, by the Master Sweep of Eastbourne, Gary the Chimney Sweep.

Click here to visit Gary The Chimney Sweep's Eastbourne page
Worthing
Worthing boasts one of the sunniest climates in the UK, and so the impressive 10 mile stretch of beach is an attraction to many visitors. This is especially true in the summer months, when holidaymakers and locals alike flock there to catch a few rays. Worthing is a classic Victorian seaside town with plenty of attractions for people of all ages and interests.
Where to visit
- Worthing town centre: If retail therapy is your bag, Worthing town centre has a popular, pedestrianised shopping area that is home to over 400 shops! These shops are made up of big brand names and established independant stores alike, so there really is something to suit everyone's tastes!
- Paradise Park: Ever seen a life sized, moving dinosaur? Here's your opportunity! As well as meeting replicas of some of the most impressive creatures to ever have walked our planet, you can interact with real-life current day animals and learn a bit more about nature while you're there too!

- English Martyrs Church - Sistine Chapel Reproduction: If you can't get to see the original Sistine Chapel in Rome, Worthing has an impressive replica made my a local artist. And even if you have been to see the real thing, you will be surprised by just how accurate and just how much effort went into this one!

- Worthing Museum & Art Gallery: This building has a modern feel and is brimming with historical items that will fascinate you. Its art displays are also updated very regularly, so if you don't want to miss out on anything special, keep up to date by visiting their website!


I didn't know that!
Worthing was home to the highest concentration in the UK of stone age flint mines, which are some of the earliest examples of such places in all of Europe!
Worthing is part of the twelfth most populous urban areas in the UK. Not a bad feat! It's obvious that people love it there.
Oscar Wilde holidayed in Worthing while he was penning The Importance Of Being Earnest.

The term for people who live in Worthing is "Worthingites".

Are you from Worthing and believe your chimney and fireplace are worth a little extra care and attention? Let me know!
-Gary The Chimney Sweep
Portslade
Situated in the area of Brighton and Hove, Portslade came to be in the 16th century. For this reason, there is plenty to be learned about its history. Now a leafy, suburban environment, Portslade is always attracting inhabitants who want to experience the peace of the countryside without being too far from urban comforts.
Where to visit
- Portslade Old Manor: Norman structures are hard to come by, especially ones as large as Portslade Old Manor House. Since it was partly demolished in 1807, a newer, more modern manor was erected, but you can still see just how grand the original used to be by what's left behind of it.
- Foredown Tower: Tickle your inner science geek pink whilst letting your curious, explorative side out. Foredown Tower is both an observatory and a museum rolled into one! You can get a cracking view over Brighton and Hove and learn a thing or two while you're there.

- Devil's Dyke: Not as grim and foreboding as it sounds, I promise! Devil's Dyke is a beauty spot in the South Downs with views that will take your breath away.

- Brighton Open Top Bus Tour: If you're willing to travel the short distance into Brighton, you can partake in an open top bus tour that offers great value for money in terms of how much you will get to see on your trip!


I didn't know that!
It's been suggested that the now placid Portslade used to be a buzzing and bustling Roman port!
There are two parts of Portslade that are said to have totally different characters to one another. Both have their merits!
Foredown tower in Portslade houses one of only a tiny two camera obscuras in all of South England!
In Roman Road in Portslade, Roman Ruins and artifacts were found there, as well as a Roman burial ground... to be expected I suppose!
I am more than happy to make Portslade my port of call if you need any work or cleaning done for your chimney!
Gary The Chimney Sweep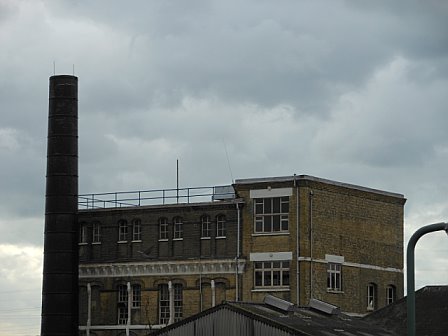 Click here to visit Gary The Chimney Sweep's Portslade page


Hurstpierpoint
Hurstpierpoint is an elegant village in West Sussex, to explore at leisure throughout the seasons. Called 'Hurst' from Old English for 'wood' and 'Pierpoint' after a Norman family who came after the 1066 conquest, it is only one-and-a-half miles from Hassocks but retains its own character. Developed on a sandstone ridge, the village has a high street, cinema, tennis, theatre and bowling facilities. Yet the history of the site goes far back. It is even mentioned in the Domesday Book and was known as just 'Herst' in the 11th century. The St Lawrence Fair, first granted a royal charter in 1313, is held each June and there is a popular arts festival every September. Hurstpierpoint College in the north east of the village is rather famous and Danny House is sited at the bottom of Wolstonbury Hill. A grand Elizabethan manor, its rooftop scene has some marvellous chimneys.

Sevenoaks
Sevenoaks is a quaint looking place, making it all the more beautiful to look at. It started off as a stately mansion home, and grew into a much bigger community, when markets sprang up and people settled in nearby. Now described as a "commuter town", it holds a large population who want to live a quieter life whilst traveling daily to busier cities to work.
Where to visit
- Knole House: This place in Sevenoaks almost looks like a fairy tale castle, and the grounds that surround it are no less magical. Take the day to stroll around the grounds and learn as much as you can of the building's history. It is both a fascinating and relaxing way to pass the time.
- The Reef Spa: If you've come away to unwind, then kick the relaxation up a few notches by spoiling yourself rotten with some of the various treatments The Reef has to offer. You'll come out feeling like a new person!
- River Hill Himalayan Gardens: River Hill Himalayan Gardens in Sevenoaks is the place to go if it's an adventure you want. It has a park for the kids to play in, and a woody trail for you to explore at your leisure.

- Riding Farm Equestrian Centre: Riding Farm caters for people of most ages who are interested in learning to ride. If your kids can't wait to saddle up, then get them started early, as there are lessons available for kids from the age of 4! A reputable centre, you couldn't do better than to book in for a session here!
I didn't know that!
John Donne, H.G Wells and W.H Davies have all spent some time in Sevenoaks. All fantastic writers. There must be something in the water!
Sevenoaks has two non-league football clubs - Corinthian Football club and Sevenoaks Town F.C.
If you live in Sevenoaks, and could use a chimney sweep's services, then don't forget about me!
Gary The Chimney Sweep
Click here to visit Gary The Chimney Sweep's Sevenoaks page
Tunbridge Wells
Tunbridge Wells is a well-known spa town, rich with history and culture. It is only 30 miles away from South London and a stone's throw from the medieval town of Cranbrook, so that you can make the most out of both modern living and delving into the past on your visit. Always plenty to do, be it shopping, exploring, or simply taking in the sights.
Where to visit
- The Pantiles: Of course you have to do a spot of shopping in Tunbridge Wells while you're there - it's practically the law! It would be downright criminal not to visit the pretty walkway jam packed with restaurants, entertainment, big brands and smaller, specialist shops. Don't miss out.
- The Seven Wonders of The Weald: You heard it right! Tonbridge Wells and the surrounding areas have their very own wonders for you to take in. From castles to vineyards, there is something in the list for everybody's tastes.
- Bewl Water: Bewl Water in Tunbridge Wells is a busy, grassy area that always has something different going on! From foot fairs and outdoor screenings of classic films (The legendary Jaws at the time of writing this!), it's well worth checking out the website to see what you could be missing out on!
- Fenton's Rink: Tunbridge Wells has its very own ice rink that's dedicated to the sport of curling. It might look like an odd thing to do when you're casually watching it during the Olympics, but I challenge you to give it a go and not enjoy yourself!
I didn't know that!
Tunbridge Wells is referenced in a lot of literature, such as Oscar Wilde's

The Importance Of Being Earnest

and Zadie Smith's

White Teeth,

so it must be an inspiring place to live!

Tunbridge Wells used to be visited by many for its natural spas, which came from a spring. Nowadays, the economy of the area is derived more from shopping and entertainment. Tunbridge Wells has come a long way!

I often visit Tunbridge Wells and would love to provide you with the proper chimney care for your fireplace and flue.
Gary The Chimney Sweep
Click here to visit Gary The Chimney Sweep's Tunbridge Wells page
Burgess Hill
Burgess Hill is a watch-this-space place - located in the heart of the rural mid Sussex countryside. Ambitious plans to develop the town, via the local masterplan for new homes and infrastructure, mean that this friendly community will become more and more noticeable in the future. For centuries, the settlement was somewhat small, catering mainly for the agricultural industry, with a once-famous sheep fair, which lasted until the 19th century. The arrival of the London to Brighton railway in 1841 resulted in the livestock auctioneering business ebbing away (although farming as a current trade is still important). At the same time, the railway made the town accessible and with its half-way positioning between the capital and south coast towns, Burgess Hill became more popular. Brickmaking and cottage industries helped and today the town is an epicentre for local businesses with a good range of shops, proudly earning the accolade of 'fairtrade town'.
Gary the Chimney Sweep offers high quality and best-price chimney sweeping services in Burgess Hill. For a free quote, or to discuss your chimney set-up, phone Gary today on 07825 163864.
Click here to visit Gary The Chimney Sweep's Burgess Hill page
Heathfield
The charming remnants of Old Heathfield, the original village, can still be found in this settlement located between Eastbourne and Tunbridge Wells, off the A267. In the present day, the older part has been joined to the modern development, which hosts an array of shops, restaurants and takeaways, and several churches. A market charter was given to the town by Edward II in 1316 and the iron industry later helped prosper the residents. Like other villages, Heathfield was connected to the railway network, which closed in 1968. Noteworthy homes nearby include the modern/medieval Braylsham Castle and Heathfield Park mansion. Villagers are fully integrated into the social aspects of life in Heathfield and community events include the annual Heathfield show, Heffle Cuckoo Fair and a French market each August. The fourth Doctor Who actor, Tom Baker, resides in the village, as well as ice skating star Jayne Torvill.

Henfield
Henfield is a lovely and large village in the Horsham area. Residents live in a charming settlement with quaint architecture, a high street, well-used village hall and the 13th century St Peter's Church, where villagers meet on sundays and for various events. The location sees the branches of the River Adur meet, just west of the village, before flowing down to Shoreham-by-Sea. Henfield also boasts both the oldest scout group in Britain, 1st Henfield dating back to 1907, and an old but thriving cricket club founded in 1771. Surrounded by the charming Sussex countryside, Henfield carries an aspect of the rural idyll and always makes for an enjoyable visit.
Click here to view Gary The Chimney Sweep's Henfield page
Horsham
Horsham is a busy market town in Sussex. The name Horsham comes apparently from the words "horse ham", but don't worry, it's nothing to do with horse meat! It refers to the type of place a horse would be kept in. Alternative suggestions for its meaning include one legend where a warrior called Horsa was awarded the area in Saxon times.
Where to visit
- Big Apple Horsham Superbowl: Knock 'em for six (or ten, if you're talking pins!) by showing off your bowling skills. If you and your friends and family are competitive types, then head over to the Big Apple to show them who's best!
- Horsham Treasure Trail: This is something a little different to do, and can be enjoyed by explorers of all ages. It's an ingenious way to discover the area, and you can work together as a team to crack the trail's clues!
- The Capital Theatre, Horsham: Horsham's very own theatre, The Capital plays host to all things film, comedy, drama and music. From live entertainment to big screen action, this magnificent building caters to all tastes!
- Huxley's Birds of Prey Centre & Gardens: Take in wildlife at its best! These gardens near Horsham offer some thrilling shows involving beatiful birds of prey in a gorgeous environment.


I didn't know that!
Horsham holds the world record for the heaviest hailstone found. Discovered on the fifth of September, 1958, it weighed a massive (for a hailstone!) 140g!... Good job whoever picked it up had their scales on them, I guess...
Horsham has always been a merry place to live, and was in the years between 1500 and 1800 best known for its tanning leather and breweries!

I know too well that sweeping chimneys is far from simple horseplay. If you need a chimney sweep and you live in Horsham, I'm right within your reach!
Gary The Chimney Sweep
Click here to visit Gary The Chimney Sweep's Horsham page
Crawley
Crawley, with its 13 neighbourhoods, is a popular town in West Sussex, 28 miles south from London. In close proximity to Gatwick Airport, Crawley is an ideal base for commuters. It also has a strong shopping base, which dates back to the 13th century, when it developed as a market town. The history of the settlement actually has its origins in the Stone Age and the Romans later had a base there for iron working. The location between the capital city and Brighton meant Crawley became a well-known stop-over when coaching inns were developed and the town was linked to London via the railway in 1841. These days, visitors can enjoy the core of the old market town and Pound Hill, Ilfield and Three Bridges have, in time, been absorbed into Crawley.

Click here to visit Gary The Chimney Sweep's Crawley page
Shoreham
Shoreham-by-Sea draws visitors due to its location by the tidal River Adur, and view of houseboats, and nearby port located near there. The airport is a popular attraction with a history dating back to 1910. Shoreham Beach, south of the pedestrian bridge, provides a quiet spot to enjoy the English Channel. Individual shops in the main settlement are also a great attraction alongside some good restaurants. Residents take pride and joy in where they live, the architecture is quaint and of interest. The town is also accessible to scenic walks on the South Downs. The Normans first established the town and port at the end of the 11th century, which helped commercial trade boom, thanks to the port. Shoreham-by-Sea continues to be a thriving town today.
Click here to visit Gary The Chimney Sweep's Shoreham page
Arundel
Arundel.org.uk describes the area of Arundel as "quirky, fun and cosmopolitan." Nothing to dislike in that ion of adjectives! The quirkiness for which the town is known stems from a mix of gloriously twee, older houses and funky, modern decor. The place is thriving with life and things to do, from taking in a band at the local pub to find dining at a fancy brasserie.
Where to visit
- Arundel Ghost Experience: What, you scared? Prove me otherwise by taking an eerie 20 minute candlelit tour around Arundel's post-sunset streets. Even the sceptics are sometimes drawn in by the myriad of things that can go bump in the night!
- Amberley Working Museum: Just off the beaten track from Arundel, Amberley Working Museum transports you back through time via a short train ride up to the main museum itself. You can see all sorts -from a telecommunications hall to a printing workshop - and find out what it was really like to work back in the days before the internet and before the iPhone. Shocking, I know!

- Arundel Wetlands Centre: Arundel Wetlands Centre is a pretty environment where many different breeds of geese, duck, wildfowl (and many other types of bird!) call home for at least part of the year. Migrate over there and see how many kinds you can spot!
- Tangmere Military Aviation Museum: See modes of navigating the skies that are so ancient and odd to look at now that you'll wonder how they stayed in the air! Flight was essential to Britain's military efforts in both World Wars, so here you can take the time to full appreciate it.
I didn't know that!
As well as being an excessively attractive town, Arundel is also a fairtrade one! A community that's just as attractive inside as it is out!
Arundel's Catholic cathedral was designed by the same man who made the iconic design for the first taxis! Multi talented man!
In the 14th century, Arundel Castle was guarded by a giant called Sir Bevis. His sword can still be viewed at the restored castle today.
Swallows are frequently seen in Arundel before they migrate. So much so that they are included in Arundel's official crest.
Live in Arundel and require my services? Fill in an enquiry form from my website, or give me a buzz on the telephone! - Gary The Chimney Sweep
Click here to visit Gary The Chimney Sweep's Arundel page
Billingshurst
Not too far from Horsham lies the village and civil parish of Billingshurst. With several churches and transport links, its resident's come from all kinds of cultural backgrounds. And because of the easy access via various transport links, Billingshurst is the kind of place lots of people pass through every day, so there is plenty to be seen and done there, even if you are just whizzing through!
Where to visit
- Fishers Farm Park: This is the perfect day out for any animal lovers - young or young at heart. This farm/theme park offers and educational, fully interactive experience where you can enjoy meeting several kinds of farm animal face to face. Or rather, face to snout.
- Billingshurst Leisure Centre: Whether you want to gym it, swim it or take a class or two, Billingshurst leisure centre has all the facilities you could need and more! An ideal place for fun and fitness for the whole family, it's worth having a look on their website to see what it can offer you.

I didn't know that!
The name Billingshurst supposedly came from one of the Roman engineers that helped create the infamously twisty, turny road that runs through the area. Not a bad way to be remembered from a job well done!
You don't have to worry about steep bills if you need a chimney sweep in Billingshurst! I can provide a great service at an even better price!
- Gary The Chimney Sweep
Click here to visit Gary The Chimney Sweep's Billingshurst page
Petworth
Petworth is a small town, best known for its gigantic manor house - Petworth House, and its mind-bogglingly huge collection of historical art. Because of its great size and importance, Petworth House was a target for bombing during the war, and three bombs were dropped on it. All of them missed, and the building stands as strong today as it ever did.
Where to visit
- Petworth House: Petworth House in all its impressive stature, is open to the public! You can be the ultimate curtain twitcher, having a poke around the grand bedrooms and unusual kitchen in the servant's quarter. If you have a vivid imagination, you can even pretend that you are living an episode of Downton Abbey!
- Weald & Downland Open Air Museum: Here is your opportunity to see what life was like for the residents of England up to 500 years ago! Weald & Downland Open Air Museum has a collection of old-style houses kitted out with genuine antique furniture from their respective eras. It even also has a working Tudor kitchen!
I didn't know that!
There are a whopping 17 species of bat in the UK, and at least 14 of these have been spotted in the Pentworth Estate. Anyone else thinking that Bruce Wayne might have a second, British stately home we don't know about?

Having chimney troubles in Petworth, pet? Don't you worry, I can remedy that! Just fill in an enquiry form or give me a call! - Gary The Chimney Sweep


Click here to visit Gary The Chimney Sweep's Petworth page
Hassocks

Hassocks is a wonderful village in Mid Sussex, not far from Brighton, with an array of independent shops as well as high street chains. The name 'Hassocks' is derived, according to local legend, from grass tufts in the field around this rural settlement. There are indications of inhabitants from as far back as the Stone Age, but the village known today really developed after Hassocks Gate Railway Station was formed in 1841. Sussex contains so many beautiful villages and the environment surrounding Hassocks is typically charming. The escarpment from Clayton to Offham is a site of special scientific interest and there is also an ancient 17.6 acre ancient woodland known as Butchers Wood, with a blend of hazel and oak trees. Friars Oak meadows are also noteworthy, off London Road.


Lancing

In the mid nineteenth century, Lancing was a popular seaside resort. While its not so well known for that now, the coastal town is still a favourite spot for some, sometimes even preferable to some of the UK's busier seaside attractions. It has a shingle beach and a big ion of cosy bed and breakfasts for the choosing. Some believe Lancing to be the largest village in England, as it spans over three and a half miles, with plenty of places to explore to boot:

Where to visit

Team Sport Brighton: Team Sport Brighton is a highly recommended go karting arena, where trained experts can teach your kids to kart safely around its tracks. The minimum age is eight years old, so if your kids are old enough, they can spend the day whizzing around at breakneck speed to their hearts' content. Beats sitting on the sofa playing Mario Kart - get them to try the real thing!

Worthing Aqua Arena: Pools! Slides! Parties! If you and your family aren't adverse to a soaking, head over the Worthing's Splashpoint Leisure centre and splash your way to a memorable day out! Once you have finished your slide and swim, head on over to its well stocked cafe for a satisfactory refuel!

I didn't know that!


Like its neighbour Sompting (and many other British coastal towns for that matter!), Lancing was also heavily involved in the industry of smuggling. Cheeky beggars!


Lost for what to do about your dirty chimney in Lancing? Then let me help! - Gary The Chimney Sweep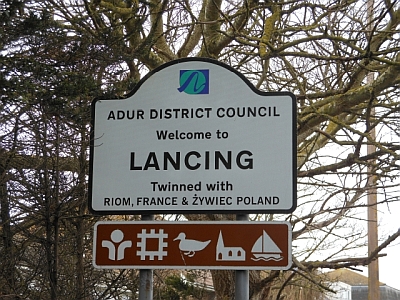 Click here to visit Gary The Chimney Sweep's Lancing page
Tonbridge
There's something instantly impressive about a town with its very own castle, and Tonbridge is one of them! Tonbridge castle is indicative of a bright history from its birth as a strategic settlement in what was to become a walled area in medieval times, right up to the modern day, where people travel miles to see Tonbridge's impressive landscape and natural surroundings.
Where to visit
Tonbridge Pool: Tonbridge Pool is special in that it has an outdoor pool all year round, which is specially heated so that you can enjoy a swim outside whatever the weather! It also has a channel that allows you to reach the indoor pool from your outdoor swim. So now shuffling around the outside of a leisure centre in your bikini on a cold October swim!

Haysden Country Park: I know for a fact that you won't be stuck for anything to do in Tonbridge's own Haysden Country Park. Use the resources available to make a closer study of nature. Partake in some afternoon sailing if it's sunny. Or just use your free time to amble around the lake's perimeter and take in the views. Whatever you do, it'll be a day well spent.
I didn't know that!
The last woman in Britain to be hanged in the UK (Ruth Ellis) is on the Tonbridge's records for having been married at its own registry office.
As I already know there is tonnes to do in Tonbridge, let me take care of your cumbersome flue problems so that you can get out there and spend your free time on fun! - Gary The Chimney Sweep


Click here to visit Gary The Chimney Sweep's Tonbridge page
Seaford
Seaford is the biggest town in the Lewes district. As its name suggests, it is a coastal town - one that was once a thriving port that attracted multiple raids by French pirates in its day. The locals of Seaford in the 14th to 16th centuries were said to be a rowdy bunch, famed for looting and helping themselves to anything that washed up on the shore. No longer a busy port, Seaford is now a much more tranquil place, favoured for its views and country walks.

But don't let that trick you into thinking that Seaford's dwellers live life in the slow lane. It has many athletic clubs that go from strength to strength, including Seaford's very own rambling club (more details in next section) and their all-abilities running club , The Seaford Striders. Seaford residents are an active bunch!

Where to visit
- Seaford Folk Club: Pay peanuts to watch both local and well known acts do their thing on stage!
- Seaford Rambling Club: This club is better suited to those who already live in the area, but want to see a little more. A great way to get to know other residents and take in the scenery on foot.
- Seaford Shopping Centre: If there is anything at all that you need, then Seaford shopping centre is pretty much guaranteed to have it! From fishmongers to jewellers, picture framers to hairdressers... If you want it, they've got it!
I didn't know that!


Seaford seems to breed rock drummers. Both the drummer from Indie band The Kooks and the drummer from Lawson came from the area.
Back in its heyday as a busy port, Seaford was frequently attacked by French pirates.
If you do like to be beside Seaford's Seaside, and if you need a chimney sweep, give me a call!

Gary The Chimney Sweep

Click here to visit Gary The Chimney Sweep's Seaford page
Newhaven
Newhaven, found by the River Ouse, is strongly associated, by culture and trade, with the English Channel. Residential areas lie mainly to the west of the river but there are also inhabitants in Mount Pleasant and Denton in the east. There has been development too at Harbour Heights, West Quay and August Fields. The modern town, previously a village, developed when the railway line to Lewes opened in 1847. Its origins though, stretch back to 480AD when the Saxons founded the original settlement, called 'Meeching'. It is the nearby sea coast, however, which has shaped the character of Newhaven. Regular ferry services run to Dieppe in France. Newhaven is also home to one of the oldest lifeboat services in Britain - established in 1803. It is Newhaven Fort, of all landmarks, which dominates the settlement. Built in 1859, and now a museum, it was the largest defence structure constructed in Sussex.
Peacehaven
It's impossible to think of Peacehaven without its close association with the South Downs chalk cliffs. And of all the histories of towns in Sussex - surely Peacehaven's origins are the most unusual. Although there is evidence of dwellers at the location 3,500 years ago, the modern town known today was founded by businessman Charles Neville in 1916. He bought the land and then offered plots for people to build homes. It was run as a competition, with some controversy and Ethel Radford, a Leicestershire woman, gave Peacehaven its actual name [previously it was called Anzac-on-Sea] in 1917. Working class families were drawn to the sea air there, and the town was marketed to recovering Great War veterans. Gradually, the temporary homes [old army huts and railway carriages] were developed into proper living accommodation around an American style grid road system. Today, the town has its own council, churches, shops and leisure facilities. It also contains part of a site of special scientific interest.
Uckfield

Uckfield holds a mysterious appeal, and not just because it was the place where Lord Lucan was seen before his famous disappearance. Follow the banks of the River Uck, a tributary of the River Ouse, and you find a tucked-away but lively settlement in north Wealden District, East Sussex - literally at the end of a railway line. The town's name originates from Anglo Saxon for 'open land of a man named Ucca' mixed with 'feld' for open, natural land. And nature is plentiful indeed around the dwelling place with a number of reserves, which are rich in biodiversity. Nightingale Wood, Hampstead Meadows, West Park, Millennium Green, and Harlands Pond. The settlement's location between Canterbury and Winchester meant it became a popular stop-over for travellers of yesteryear. Church Street, the centre of the original Uckfield, has witnessed so much history. It contains a number of post-medieval buildings: the Old Grammar School; Bakers Cottage and Malt House: Church House; Copping Hall and Milton Cottage. The town's shopping centre is also of interest for the area and residents are friendly, courteous and passionate about where they live!
Haywards Heath
Haywards Heath is a commuter town ideally placed to reach Crawley and Gatwick Airport, Brighton and London. Located in Mid Sussex, this town of about 22,000 is undergoing a modernisation programme by Mid Sussex County Council under its masterplan initiative. The town was noted in records during the English Civil War when Royalist troops advanced from Chichester to Lewes, and there was a battle in the location. Yet it was fairly nondescript until the arrival of the railway in 1841, as with a number of other settlements in Sussex, which saw the place flourish with development. Since then, it has seen a step-by-step residential growth and now holds a respectful reputation in the county. Olympic star Daley Thompson was once a member of the town's athletics club. But surely the most famous resident, has to be the late Anthony Buckeridge's literary schoolboy creation, Jennings. The author marked Haywards Heath as the place of residence for the cheeky lad's family.

Click here to visit Gary The Chimney Sweep's Haywards Heath page

Shoreham By Sea
Shoreham By Sea is a picturesque seaside town with accessible links to railways and London Gatwick's airport. A relatively small town, its residents enjoy life at a slightly more chilled out pace to to its more urban counterparts. Shoreham By Sea is definitely a hotspot for people who want to relax and unwind.
Where to visit
- Shoreham Beach: Sometimes, especially in the summer months, going to the beach can be more of a hassle that a relaxing way to soak up the sun, because there are just so many other people out there with the same idea as you! Shoreham beach has been dubbed "The beach that tourists forgot". Expect tranquil sands and a little peace and quiet. But shhh, don't tell anybody!
- Marlipins Museum: Dust off your history hat and visit Shoreham By Sea's Marlipins Maritime Museum. Anyone who thinks that there is little to learn about this smallish seaside town will be sorely mistaken!
I didn't know that!
Shoreham By Sea is the proud host of the unique annual bathtub race! Very Last of the Summer Wine and definitely not something to be missed if you're in the area!
Where to get more information:
Have a look at Shoreham By Sea's online equivalent of the water cooler or local pub. It is buzzing with news and local voices, and residents can easily chat and publicise events as they happen. Keep your finger on the community's pulse!

If you do like to be beside the seaside so much that you have set up home in Shoreham, I can help with any chimney or fireplace related queries you might have.- Gary The Chimney Sweep
Click here to visit Gary The Chimney Sweep's Shoreham by Sea page